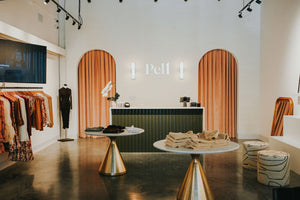 It All Started With a Love for Fashion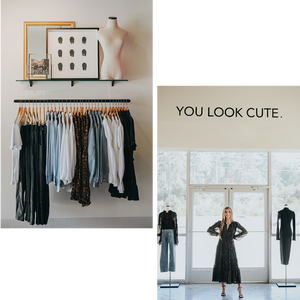 Courtney Pell Wilkerson Spent Her Entire Childhood Enamored With Fashion—
from sketching her own designs, to styling friends outfits, and working in high-end boutiques. Owning her own store was always a dream of hers.
She wanted to create a boutique for women to shop, and look their best selves in a space that was as beautiful as the products on the shelves. Bringing this dream to life was a family affair, with help from her husband, parents, and in-laws.
Saved by the Pell.
Pell 1990 was curated as a wink to the nineties, and features an array of clothing, accessories, and jewelry. We carry popular brands such as: A.L.C, Nicholas, Equipment, James Perse, Agolde and more. Enjoy a glass of bubbly while you shop!
And of course, don't forget to snap a photo with the 90s Instagram collage wall before you go.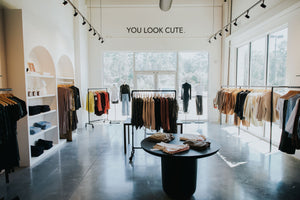 "My entire life I have been inspired by incredible women who boldly chased their dreams and looked powerful, feminine, and timeless doing it."
— Founder, Courtney Pell Wilkerson